We all know Chrissy Teigen as an Award-winning icon. She's an actress, television producer, presenter, and model. Over the last 10 years, some of her TV shows include "Lip Sync Battle," "Chrissy's Court," "FABLife," and "Snack-Off." 
She's come a long way since working at her local surf shop in Huntington Beach. 
From her modeling debut in the Sports Illustrated Swimsuit Issue in 2010 to growing into a top model, television personality, author, and entrepreneur, Chrissy Teigen has had countless renowned looks throughout the years. 
Check out our top Chrissy Teigen looks over the last decade.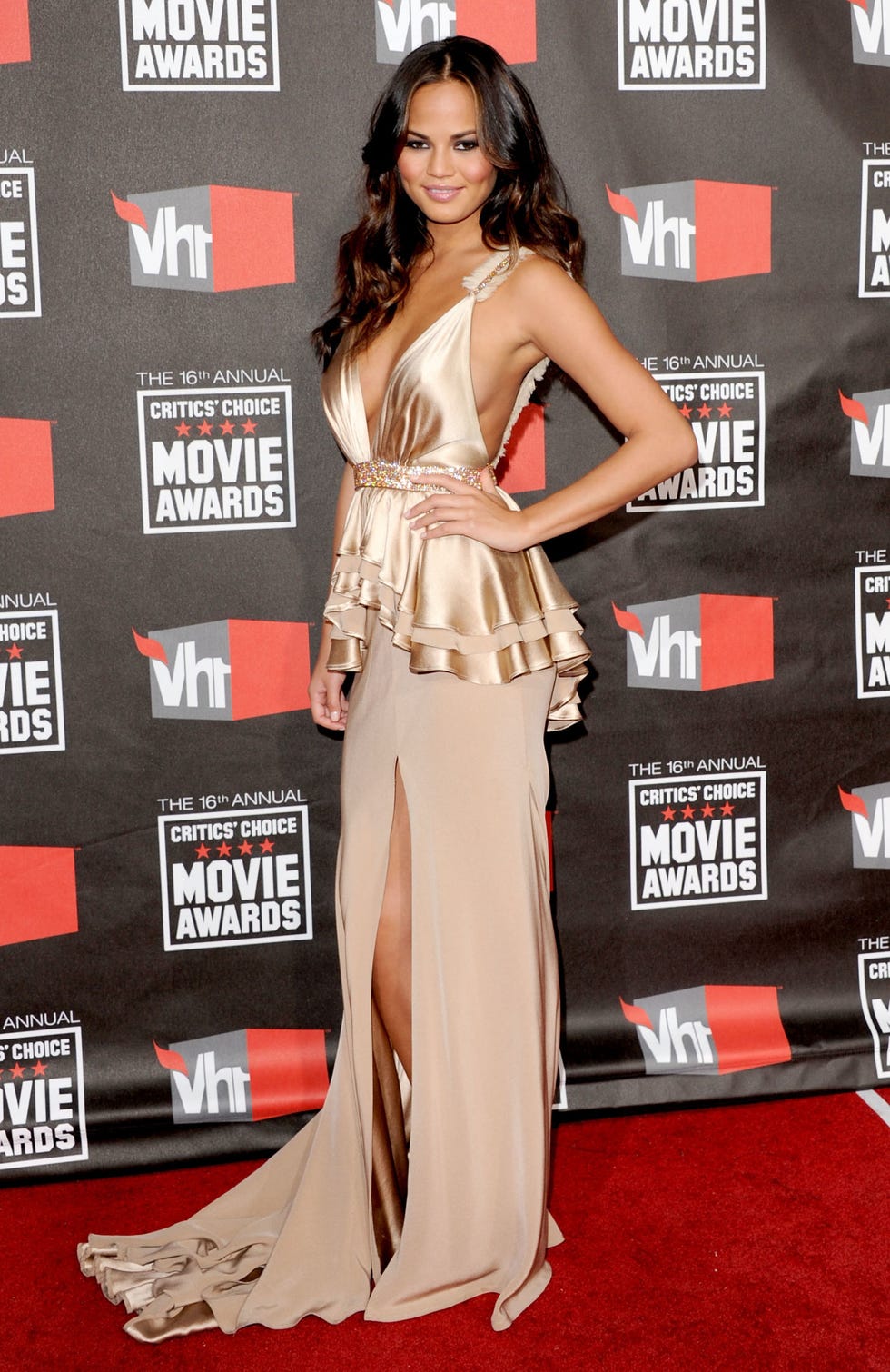 Chrissy in 2011 attending the Critics' Choice Movie Awards in Hollywood. She's wearing a beautiful blush silk gown with a high slit, ruffles, and a plunging neckline.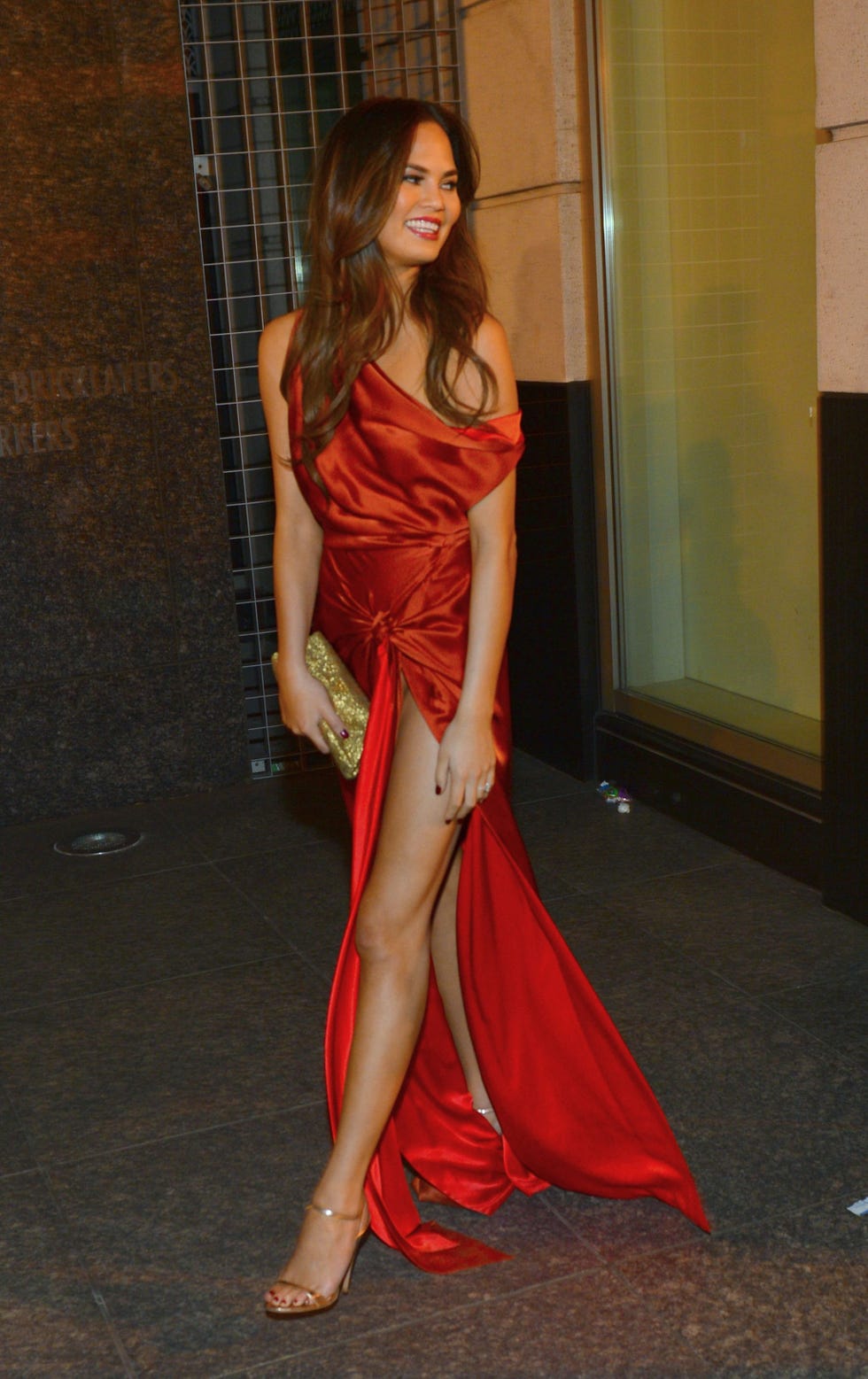 Chrissy attending At The Hip-Hop Inaugural Ball II in D.C. in 2013. She's wearing a gorgeous red satin off-shoulder gown with a high slit.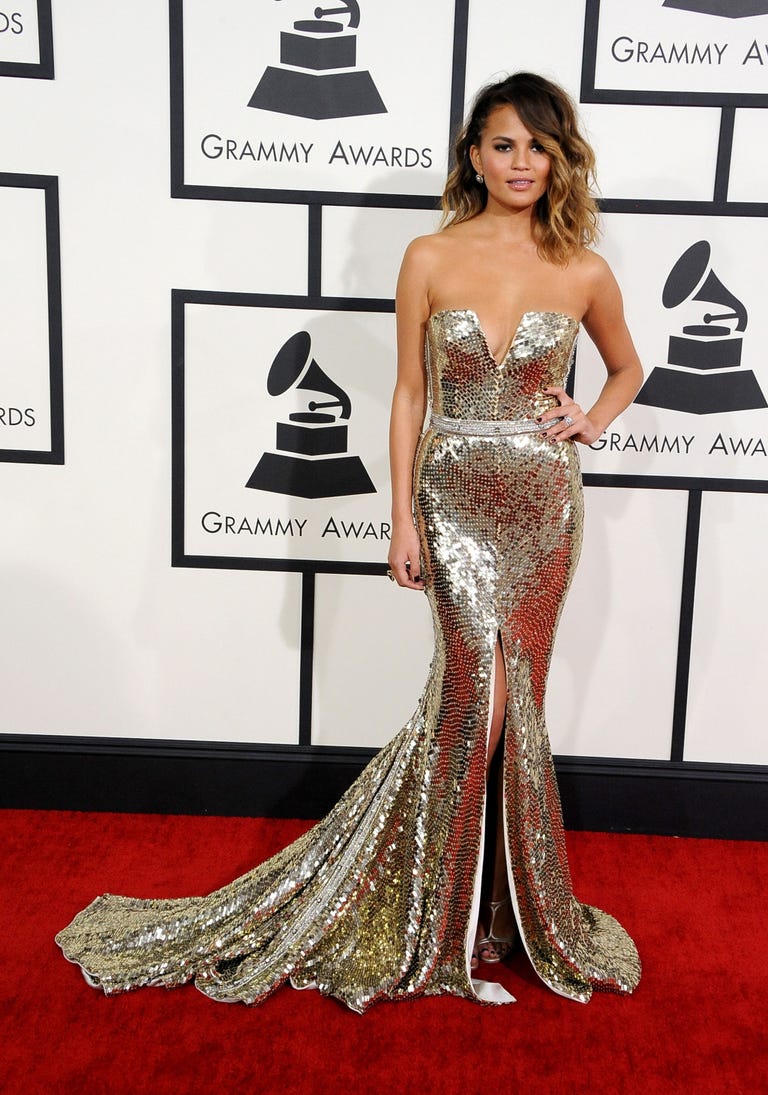 Chrissy in 2014 Wearing a sparkly gold Johanna Johnson gown at the 56th Annual Grammy Awards.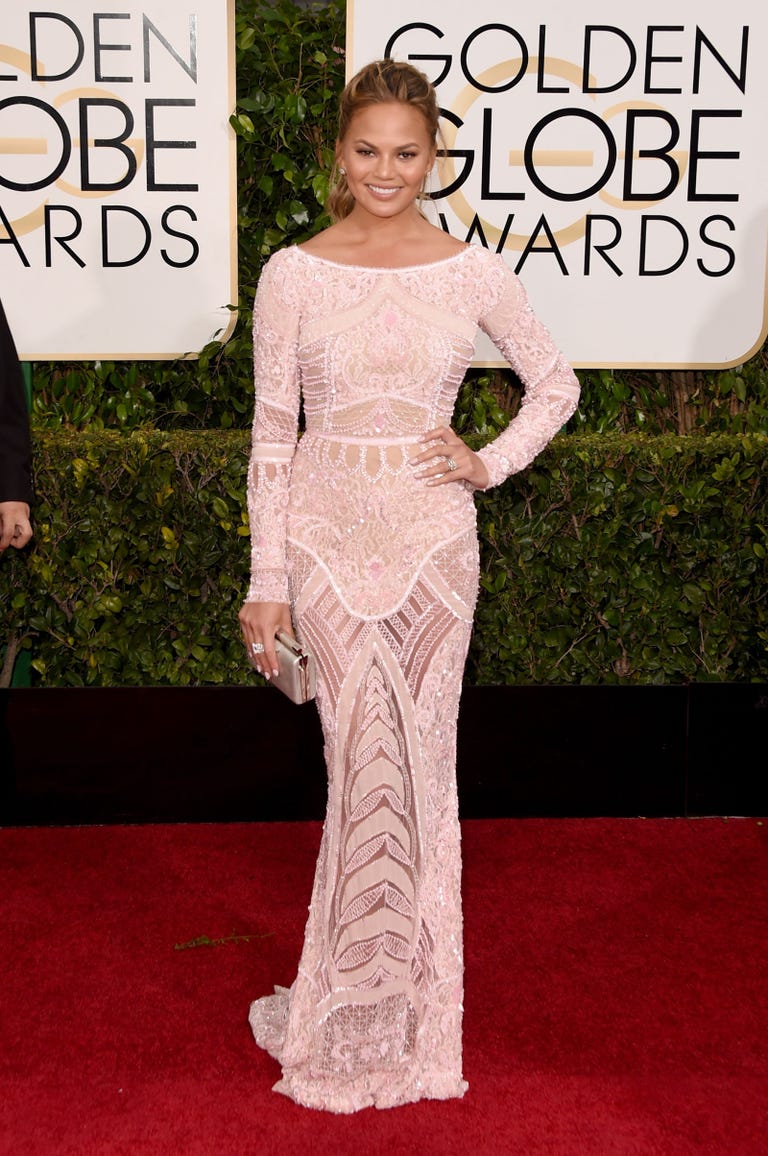 Chrissy in 2015 Wearing a stunning baby pink Zuhair Murad gown at the Golden Globes.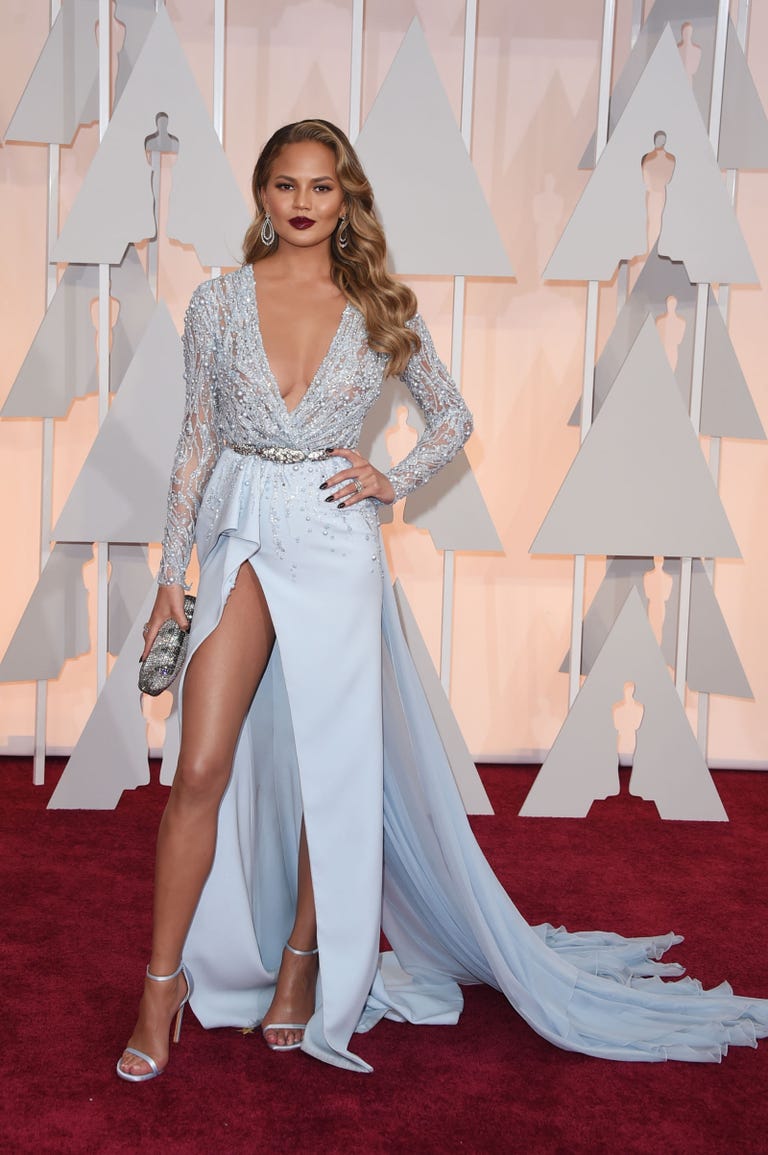 Chrissy in 2015 Wearing a plunging pastel blue gown by Zuhair Murad with matching strappy heels at the 87th Academy Awards.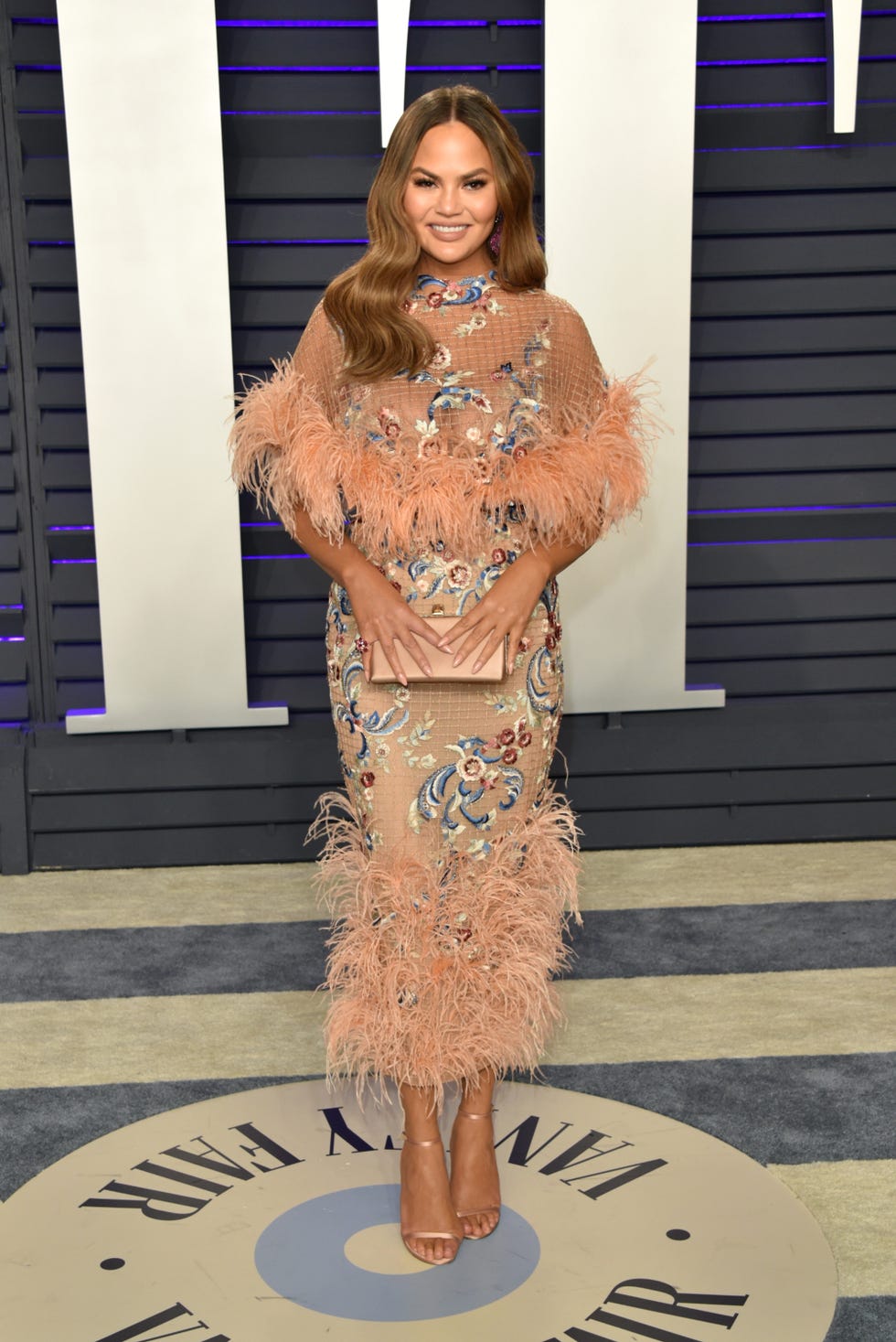 In 2019, Chrissy wore a hand-embroidered Marchesa gown to the Vanity Fair Oscars after-party. 
Chrissy attending the 2020 Vanity Fair Oscars after-party in an impressive plunging chiffon mint blue gown with a high slit, matching sparkly blue clutch, and silver strappy heels. 
For some of the hottest comedy shows and celebrity interviews check out www.billbellamynetwork.com